Artist Collaborations
The Block Museum is committed to fostering new projects with artists—art that is collaborative, process-based, participatory, and involves people as the medium or material of the work. These projects, which typically take place beyond the museum's walls, often address personal or collective histories and current social and political issues.
The Block actively seeks opportunities to connect artists with faculty research, student interests, and campus resources such as the Northwestern Libraries. These interactions contribute to the development of artists' work while engaging students, faculty, and the public in artists' creative processes.
Meet the Artists
Learn more about our past artist partnerships.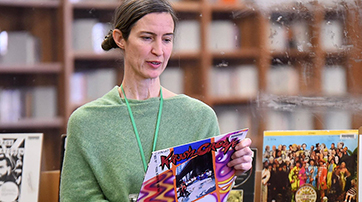 Jen Bervin (2018)
Jen Bervin is an artist and poet whose research-driven interdisciplinary works weave together art, writing, science and life.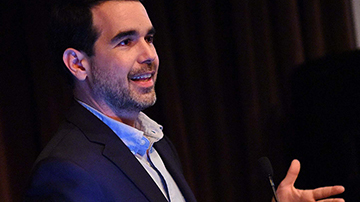 Dario Robleto (2018)
Dario Robleto explores intersections of music, popular culture, language, storytelling, and the histories of science and war.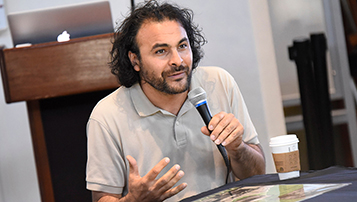 Kader Attia (2017)
Kader Attia grew up moving between Algeria and the suburbs of Paris. He uses this experience of living as a part of two cultures as a starting point to develop a dynamic practice that confronts cultural differences.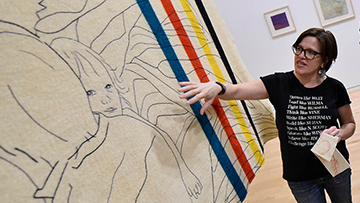 Marie Watt (2017)
Marie Watt's work draws from history, biography, protofeminism, and Indigenous principles, and addresses the interaction of the arc of history with the intimacy of memory.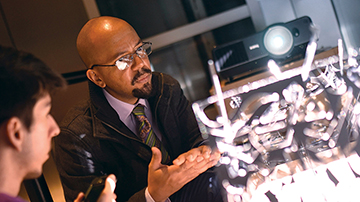 Walter Kitundu (2016)
Walter Kitundu is a sound artist and instrument builder, photographer, performer, installation artist, and designer (print, web, environmental).