A Site of Struggle: American Art against Anti-Black Violence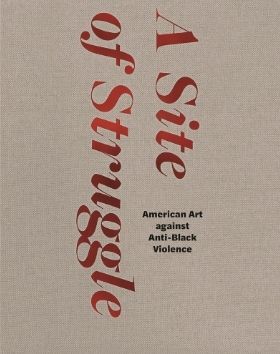 Editor: Janet Dees
Price: $39.95 / £34.00
ISBN: 9780691209272
Published (US): Jan 25, 2022
Pages: 160
Size: 11 x 9 in.
Illus: 60 color illus.
About the Book
From the horrors of slavery and lynching to the violent suppression of civil rights struggles and recent acts of police brutality, targeted violence of Black lives has been an ever-present fact in American history. Images of African American suffering and death have constituted an enduring part of the nation's cultural landscape, and the development of creative counterpoints to these images has been an ongoing concern for American artists. Investigating the conceptual and aesthetic strategies artists have used to engage with the issue of anti-Black violence, 
A Site of Struggle
 highlights diverse works of art and ephemera from the post-Reconstruction period of the late nineteenth century to the founding of the Black Lives Matter movement.
Foregrounding the perspectives of African American cultural producers, this book examines three major questions: How are graphic portrayals of violence enlisted to protest horrors like lynchings? How have artists employed conceptual strategies and varying degrees of abstraction to avoid literal representations of violence? And how do artists explore violence through subtler engagements with the Black body? Ultimately, 
A Site of Struggle
 highlights the ubiquity and impact of anti-Black violence by focusing on its depictions; by examining how art has been used to protest, process, mourn, and memorialize this violence; and by providing the historical context for contemporary debates about its representation. The book's essays offer new perspectives from established and emerging scholars working in the fields of African American studies, art history, communications, and history.
Contributors include Sampada Aranke, Courtney Baker, Huey Copeland, Janet Dees, Leslie Harris, and LaCharles Ward.
Published by Princeton University Press in association with the Mary and Leigh Block Museum of Art, Northwestern University
Press
Publishers Weekly