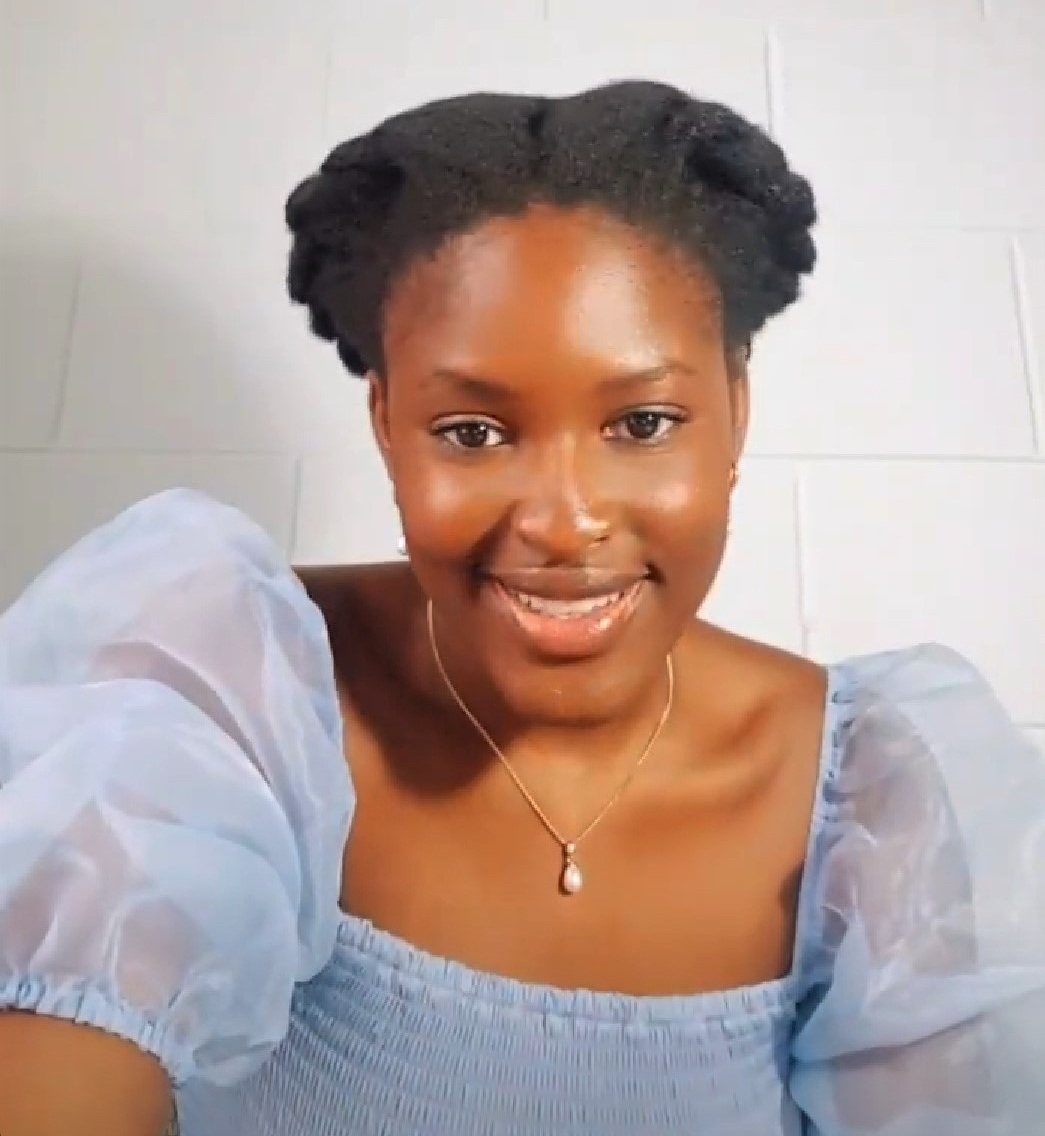 Ayinoluwa Abegunde
Major in Chemical Engineering (2022)
From Nigeria
What brought you to The Block?
I was drawn to The Block when I was exposed to the art of hair while I explored hair care from a scientific perspective. I'm from the Yoruba tribe in Nigeria and hair has always been an integral part of our culture, but only a few years ago did I realise I wore art on my head everyday. My pursuit for understanding the different intersectionalities of art and science, but also desire to see people who weren't exposed to museum art enjoy their experiences with art, is why I decided to join the Student Docent Program.
What should we know about you?
I love to dance and explore different facets of my creativity through calligraphy and DIYs. I'm slowly getting the hang of hair art and I love to go on adventures.
What is a favorite museum or exhibit you've visited, outside of The Block, and why?
Floor One 9 by Caline Chagoury. I never got to see it in person but found out about it through Cardi B's Instagram story. She visited Lagos, Nigeria and uploaded pictures of "Chroma: An Ode to J.D. 'Okhai Ojeikere'" by Medina Dugger. It was a stunning representation of hairstyles you would see in Nigeria but with bright colored hair. I was able to see it online and comparing it to other artwork on hair opened my eyes to the many possibilities with hair.