Every year The Block brings new works of art into the collection to support Northwestern University's teaching and learning mission. Each work becomes part of an expanding resource that students, faculty, and our wider public can engage with through classes, research visits, and exhibitions like this.
Acquired by The Block over recent years, these works build on strengths and expand perspectives represented in the collection. In Appendix 137_120 and Appendix 137_048, Walid Raad inserts patterns from abstract paintings by Lebanese artists Yvette Achkar and Huguette Caland within spaces cut out from a representational illustration; other works by Achkar and Caland are included in Taking Shape: Abstraction from the Arab World, 1950s–1980s on view in the adjacent gallery. Works by Chicago artist Barbara Rossi and Argentinian artist Edgardo Giménez offer additional examples of mid-20th century abstraction. These prints share the space a selection of photographic works including three by Japanese-American artist and biochemist Michael Koerner. Koerner's photographs were selected for acquisition by Northwestern undergraduate students in the Block Museum Student Associates Program as part of an ongoing commitment by The Block to student-led acquisitions.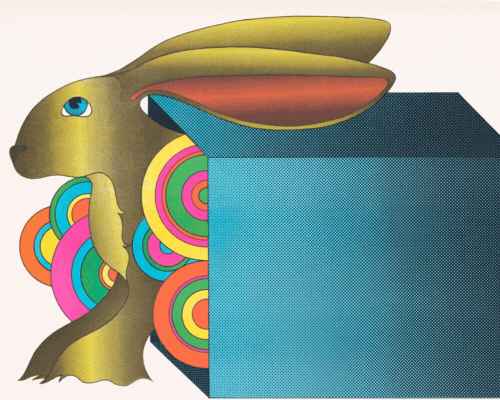 The Block Collects Exhibition Labels - Accessible PDF
 PDF optimized to accessibility standards for use within personal assistive technologies.